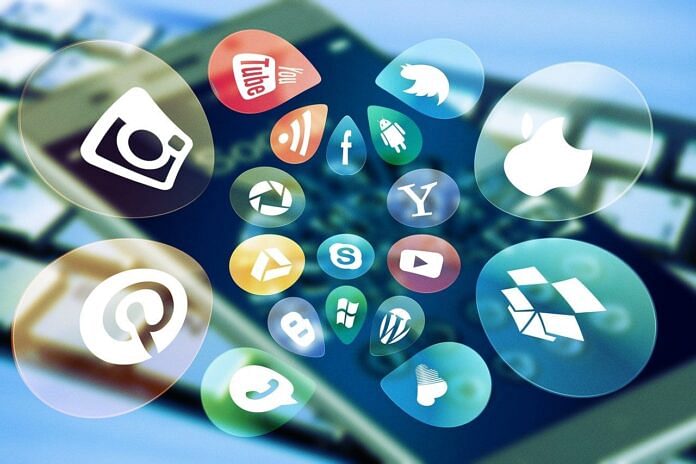 Last week, we wrapped up our 12-part second season of the Tech Against Terrorism podcast. This season was a deep dive into the evolving use of the internet by terrorists and violent extremists, how this relates to real world harms, and what can be done to support the tech sector to disrupt this threat. We chatted to the world's leading experts in this field to uncover everything from the online propaganda behind an IS prison break in Syria, to the online network of neo-Nazis behind a foiled terrorist plot in Texas. Our last few episodes tried to offer some solutions to these complex threats however there is still much to explore in future episodes...

Thank you to all of those who contributed including our wonderful expert guests, internal contributors and producers OG Podcasts! We are privileged to have spoken to a broad range of experts, including academics, counterterrorism practitioners, journalists, governments and tech sector representatives and human rights advocates. Finally, a big thanks to all our listeners for tuning in this season, we hope you've enjoyed it!

COMING SOON... Subscribe and stay tuned for future episodes!
For a more detailed breakdown of this season's episodes see below:
S2E1: Tackling Taliban Content Online
Description: In this episode, we're exploring how the Taliban's use of the internet and social media has evolved following their takeover of Afghanistan.
Guests: Colin P. Clarke, Charlie Winter, Arthur Bradley

S2E2: A Foiled Plot in Texas: The Threat of Violent Fringe Online Networks
Description: We learn about violent far-right groups who are using the internet to plan and carry out real-world attacks. We hear how dangerous these fringe online communities really are and the work that's going on behind the scenes to tackle this threat.
Guests: Alex Newhouse, Matt Kriner, Deeba Shadnia

S2E3: Ghuwayran Prison Break: A Propaganda Victory for Islamic State
Description: We discuss Islamic State's large-scale attack on Ghuwayran prison in north-eastern Syria to break out jailed IS fighters, focusing on the extent to which the event translated into a propaganda victory for the group.
Guests: Mina al-Lami, Dr. Vera Mironova, Deeba Shadnia
S2E4: Understanding Online Radicalisation
Description: We're discussing the role of the internet in the radicalisation of terrorists and violent extremists. We learn what radicalisation is, debunk some of the myths surrounding it, and explore how the online and offline worlds interact in radicalising an individual.
Guests: Maura Conway, Ryan Scrivens
S2E5: Tracking Violent Far-right Behaviour Online
Description: We learn what is meant by the 'far-right', how different platforms are exploited by violent far-right actors, and the constant evolution of violent far-right content and its online dissemination.
Guests: Blyth Crawford, Beatriz Buarque, Arthur Bradley

S2E6: Tracking Violent Islamist Behaviour Online
Description: We're looking into how violent Islamist groups exploit the internet, how this has evolved in the last decade, and why these online networks are so resilient to content moderation efforts.
Guests: Mina Al-Lami, Laurence Bidner
S2E7: Tech Policy Evolution & The Human Side of Moderating Terrorist Content
Description: In this two-part episode, we first speak to Charlotte Willner who gives us some context into the evolution of moderating terrorist content before discussing with tech platforms Zoom and Clubhouse their perspective on how these challenges look today.
Guests: Charlotte Willner, Jessica Mason, Josh Parecki

S2E8: Navigating a Fragmented Regulatory Landscape
Description: We consider why online regulation is so important, how the landscape has evolved, and some of the specific challenges around regulating terrorist content online.
Guests: Luca Bertuzzi, Asha Allen, Jacob Berntsson
S2E9: Is Official Terrorist Content Illegal Online? Terrorist Designation and the Online Realm
Description: We analyse different countries' designation systems and discuss how they can be improved. We consider the role designation plays in the fight against terrorism and how it can be used as a tool to tackle terrorist content online.
Guests: Dr. Anna Meier, Jason Blazakis, David Shanks, Archie Macfarlane
S2E10: Debunking Russian Disinformation on "Denazification" of Ukraine (SPECIAL EPISODE)
Description: We unpack the truth around violent extremist elements operating in Ukraine amid the online information war that's been unfolding.
Guests: Olga Yurkova, Kacper Rekawek, Jason Blazakis, Arthur Bradley
S2E11: Can Tech Platforms Rely on Algorithms to Remove Terrorist Content?
Description: we're exploring the role of automated solutions and Artificial Intelligence (AI) in tackling terrorist and violent extremist content and activity online.
Guests: Adam Hadley, Dia Kayyali, Chris Meserole

S2E12: The TCAP: A Tool to Tackle Terrorist Content
Description: We learn what the Terrorist Content Analytics Platform (TCAP) is, why it was set up, and how it's used to automate the swift detection and removal of verified terrorist content on tech platforms.
Guests: Mariusz Żurawek, Jacob Berntsson, Sophie Laitt